Latex waist slimming corset wholesale

*Zipper and hooks front
*Front boning and side-boning
*100% latex outside,1inner comfortable cotton layer.
Compresses and contours your waistline and tummy to your desired curvy shape.
Made of our exclusive designer latex with high quality e-co friendly 100% latex and inner comfort cotton.
Wearing to workout to induce more sweat & expedite your waist training results.
Garment care instructions: Hand wash cold, do not tumble dry, do not use bleach, use a soft detergent.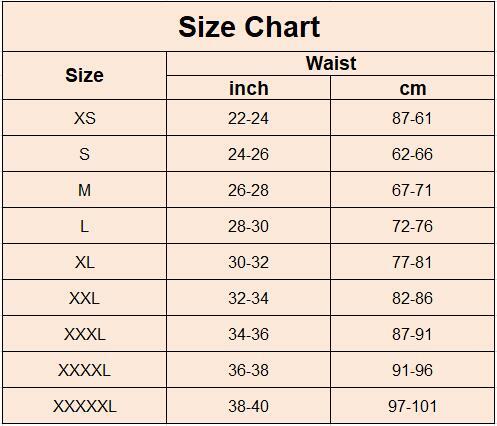 Tags: Latex waist slimming corset wholesale, Preferential Latex waist slimming corset wholesale, direct sales Latex waist slimming corset wholesale, Factory Wholesale Latex waist slimming corset wholesale, Latex waist slimming corset wholesale
Am-Beauty Company Wholesale and retail: Best Latex waist cincher , 25cm boning latex lumbar corset , Latex Lumbar Corset
ByddddddfdgSaturday, 20 July 2019
So far I have purchased the 6xl on June 6th and then I moved down to the 5xl on June 11th. On June 25th I started with the 4xl and wore it until today (Jul 9th). I am now wearing the 3xl. I have not been eating appropriately because of vacations and Independence day. I have been taking a tablespoon of apple cider vinegar before meals on the weekends when I have been eating like crazy and not doing my weight watchers which I do Monday through Thursday. I lost 10 pounds in the last two weeks and 3-5 inches. I think the combination between the waist training, apple cider vinegar and weight watchers is working. I have less end of the day bloating also. I probably could get even better results if I had more self-control over the weekends. I am purchasing the 2xl today. I hope this helps someone...

Your cart is currently empty.